This page contains recommendations for books, software and equipment to support academic work. We only recommend things we genuinely think are awesome. Unless we mention it specifically, we do not receive affiliate income or payment for the products featured here. This page is still under construction – please come back again soon to see what we have added.
Simon Clews
An Honorary Senior Fellow with the Doherty Institute at the University of Melbourne, Simon Clews is very active both nationally and internationally in the Three Minute Thesis and Visualise Your Thesis competitions. Simon offers a range of training options, online and in person, for researchers and other university staff – both academic and professional – in writing, presenting and engaging with audiences outside academia. Inger Says: "I love working with Simon – when he comes  to ANU, I know my students are in the hands of a consummate professional"
Indago Academy
Indago Academy provides leadership, career planning, and other programs for academic researchers across different career stages. Tseen says: "Indago founder, Professor Kylie Ball, is an excellent, knowledgeable, and warm facilitator. Backed by years of high level experience as a researcher and academic leader, Kylie and her colleagues provide sessions that are insightful and prioritise university research cultures that are sustainably productive and kind."
Postdoc Training
PostdocTraining is an independent organisation focused on supporting the professional and personal development of researchers in academia. It specialises in providing practical help with the planning, strategies and skills critical to researchers' careers that are rarely addressed as part of a PhD.
Tseen says: "I invite Postdoc Training in whenever I can. Every workshop gains glowing reviews and participants rave about the spot-on, valuable content and warm, savvy delivery. As well, the Directors – Kerstin and Steve – are brilliant professionals who are a joy to work with."
Anuja Cabraal runs training sessions for researchers about qualitative research, as well as how to use qualitative research software for analysis (eg NVivo, Quirkos, MAXQDA). Her strength is in helping people understand and connect with the research process, especially through reflexivity and research journaling. Anuja helps researchers move forward in their research with confidence. Inger says: "Anuja taught me to use Nvivo and is the person I trust to train my staff and students – no higher praise is possible!"
Scrivener
Designed by a PhD student who was frustrated with MS Word (look, who isn't?), this software is purpose built for the busy writer. Unlike MS Word, or other conventional word processing software, Scrivener treats your writing as a series of 'chunks' which can be moved around at will. Inger Says: "Oh Scrivener. What would I do without you? Scrivener allows me to write four times faster (yes, I've measured it!). You can read my glowing review here."
OmniFocus
The mother, father and parent of no specific gender of all project management software. Omnifocus acts like an external back up brain, reminder service and database of frequently used information. Unfortunately, it is only available on Mac. There is nothing really comparable on PC – sorry. Maybe buy a Mac? Inger Says: "My team hear me say all the time "If it's in Omni, it happens. You can read my review of Omnifocus here."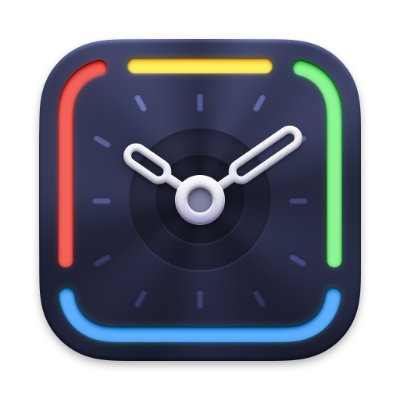 Timing
Another product only available on the Mac. Timing learns how you work, watches you and shows a real time dashboard your various activities. Why? So you can better estimate your time on projects going forward and meet your deadlines with ease. If you want a fitbit for your work-life, this is it people! Inger Says: "With Timing, I always know when I've done my hours for the week so I am not constantly 'donating' time to my employer"
Bullet Journals
Bullet journalling is an 'analogue' productivity technique that helps you keep track of projects, thoughts and 'to do' lists. It's a remarkably flexible system that you can implement in a normal notebook… but you can also buy rather nice, pre-formatted journals that support bullet journalling. This is Inger's favourite type – the leuchtturm1917. You can get it many places, but Milligram's online store is rather nice. Inger says: "Without my bullet journal, I would be lost!"
Writing Snacks
Writing snacks are a topic of avid interest to many researchers, and there's a lot of bonding that goes on with sharing your favourite ones. This is Tseen's writing snack of the moment (so this will be a changeable item): Matcha White Rabbits. Subtly flavoured and not too floral (the downfall of many matcha flavoured products), soft and very more-ish. Perfect to have by the keyboard and eaten without fear of crumb-age. Available at most Asian supermarkets.